Some accommodation Options
Watch
Yacht | Speedboat | Longtail Boat
Honeymoon | Engagement | Wedding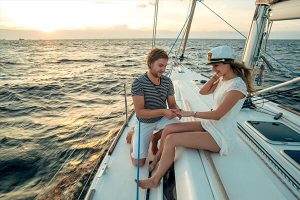 Stunning Islands | Rural Areas | City Lights
Whilst in Thailand you'd be a fool not to have fun. And in the Land of Smiles, there's plenty of ways to do just that! In a country surrounded by white sandy beaches, more islands than you can possibly visit in one trip, not to mention the jungles and mountains throughout the country, you truly are spoilt for choice when it comes to day trips and excursions. Whatever you are looking for to help make your trip a once-in-a-lifetime experience, we can take out the hard work for you, giving you more time to relax and enjoy what this amazing country has to offer.
These are just some of the amazing activities that Thailand has to offer. Some other activities we can arrange include:
Scuba Diving and Snorkelling
ATV and off-roading
Elephant riding
Jungle treks
Island Hopping
White Water Rafting
Ziplining
Temple Visits
Shooting Ranges
If there is something specific that you have in mind, feel free to give us a call or contact us via our website.
Scuba Diving and Snorkelling
With clear blue seas, millions of tropical fish, and beautiful coral reefs, it's no wonder people come from all over the world come to dive around Thailand's magnificent islands. Whether you are a complete beginner looking to take a PADI course, a fully qualified dive master, or just looking for an amazing one-off experience, then there's no better place to be than Thailand. Phuket Thailand Travel is in contact with some of the finest, professional, qualified diving companies, which can tailor a trip perfect for you, your family or even for a corporate event or team-building exercise. All of the companies are registered, so you can rest assured that your safety will be our top priority.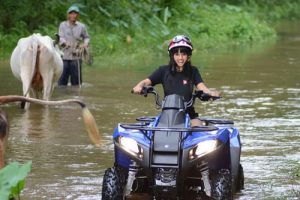 Jungle Trekking, ATV off-roading, and Elephant rides
There's no better way to get closer to nature than by trekking through some of Thailand's amazing jungles. Gaze in awe as our professional guides take you well 'off the beaten path' to visit some of the most beautiful scenery Thailand has to offer. Whether you want to hike by foot, take a 4-wheel ATV or even ride on the back of an elephant, the only limit is how far you want to go. The jungle can be a hot place, but there are plenty of waterfalls to visit. The elephants can also get hot and dirty, but this isn't a problem as they love to join you for a cool down and maybe even a back rub! We can also combine a range of activities to fit into your schedule, so you can enjoy more experiences and have a trip you'll remember for the rest of your life.
Island Hopping
No trip to Thailand is complete without visiting an island or two! There are plenty to choose from, and we can arrange day trips, overnight stays, and even snorkeling trips to some of the most beautiful islands in the world. We can arrange transfers from your hotel to the pier and then a ferry, speedboat, or even a private yacht to take you wherever you choose or leave it to us to tailor a package to your needs.