Chiang Mai is the largest city in Northern Thailand, and, although not as popular as the likes of Bangkok and Phuket, it still attracts thousands of visitors every year for its immensely popular cultural significance, beautiful scenery and superb culinary experience, and definitely a place not to be missed when visiting Thailand.
Situated 700 km (435 miles) north of Bangkok, it is the most popular city to visit, along with Chiang Rai when in Northern Thailand. It is located amongst the highest mountains in the country, so it's no surprise that the scenery around the city is magnificent. Whether you'd like to trek through the jungles, swim in one of the many amazing waterfalls or visit a hill tribe, then this is the place to be. When you visit Chiang Mai, you will feel as though you have stepped back in time. Oozing with culture, this city has much more to offer you than some of the biggest cities throughout Thailand.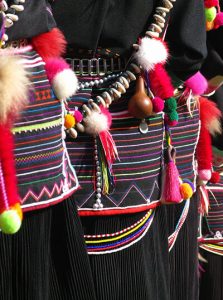 Don't be fooled into thinking that this is a city just for backpackers, or short stayers. Along with some of the nicest locals in the country, many expats have also chosen to call Chiang Mai their home, which is why Chiang Mai is so special. There is a multicultural presence here, which in turn ties in with the offering of some of the best dishes from all over the world. If you are a foodie, then this place is for you. Food vendors here range from cheap and extremely tasty street food stalls, offering pad Thai, meat and seafood on sticks, sushi vendors and much much more than I could list, up to world-class restaurants offering some of the finest dishes in not only Thailand but throughout the whole of southeast Asia. Whatever tickles your taste buds, you will find it in Chiang Mai.
There is lots of history throughout the city, with many temples, mosques and streets telling a story of the past. It's the perfect place for anyone and is suitable for solo travelers, business trips, couples and families alike. Accommodation here ranges from super cheap hostels, all the way through to 5* resorts. There are also plenty of places around the city to visit, and is one of the go-to places for tours and excursions. With the cool mountain air, it makes for the perfect place to visit for those not too keen on the hot weather Thailand offers in some of the bigger cities in Southern Thailand.
So, for whatever reason, you want to visit Thailand, make sure Chiang Mai is on your list of places to visit. Why not take the hassle out of your vacation by letting Phuket Thailand Travel arrange your trip for you? We offer everything from transport to and from your hotel, finding the perfect accommodation for you, arranging venues for special events and business meetings and we can also plan all of your tours or day trips around Chiang Mai. Feel free to contact us via our website, or give us a call, and we can make your trip to Thailand a trip to remember.